Robbie Coltrane:

From Cracking Jokes to Cracking Dragon Eggs
Robbie Coltrane, renowned Scottish actor, is recognized for his versatility and charismatic presence. Throughout his extensive career spanning multiple decades, Coltrane has made an indelible impact on the entertainment industry.
His commanding stature and infectious laughter have enthralled global audiences, showcasing his exceptional acting prowess. While he has excelled in various roles, Coltrane is most prominently associated with his unforgettable portrayal of Rubeus Hagrid in the beloved Harry Potter film series.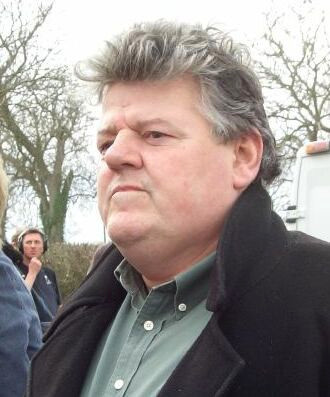 Robbie Coltrane: 
Early Life and Start of a Career

Anthony Robert McMillan became Robbie Coltrane on March 30, 1950, in Rutherglen, Lanarkshire, Scotland. Even though he was raised in a working-class household, young Robbie showed early signs of having a creative and curious personality. His performance zeal and developing interest in the arts will have an impact on his future professional life.
Coltrane's route toward becoming an actor took an unexpected detour because he initially pursued a career in forensic science. After growing attracted by the field of criminal investigation and being inspired by his uncle, a police officer, Coltrane decided to pursue this vocation.
When he enrolled at the Department of Forensic Medicine at Glasgow University, he embarked on a path that appeared predestined for a career in science.
While he was learning forensic science, Coltrane's enthusiasm for acting did not waver. In his spare time, he eagerly took part in local theatre productions, developing his acting skills. During this period of balancing acting and school, he realized that the performing arts were where his true calling lay.
Coltrane found it difficult to balance his burning desire to pursue a profession in acting with his desire to continue his academic education. Giving up his forensics work was not an easy decision, but he ultimately took a risk and chose to dedicate himself bravely fully to his sincere desire.
Coltrane decided against pursuing a career in science and instead immersed himself fully in the theatrical industry with the goal of becoming an actor. He made the proper decision to pursue his goals because business leaders immediately saw his tremendous potential.
Coltrane started receiving job opportunities for both film and television as a result of his dedication to his trade and work ethic. His early triumphs included roles in television programs like "The New Avengers" and "The Comic Strip Presents," which gave him the chance to showcase his flexibility and natural charisma. These early successes provided a sneak preview of his immense acting abilities.
The praise and attention Coltrane received for his performance in "Tutti Frutti" gave him the chance to further showcase his talent and variety.
His portrayal of the eccentric criminal psychologist Fitz in the television series "Cracker" became one of his most famous performances, earning him three straight BAFTA Awards for Best Actor and solidifying him as a formidable performer. He continued to leave his imprint on the small screen throughout the 1990s with standout performances.
These examples of his versatility further won over audiences and demonstrated his extraordinary variety as an actor. Coltrane's great comic timing and ability to swing between drama and humor led to roles on well-known shows like "Blackadder Goes Forth" and "Have I Got News for You."
The turn of the century, however, marked Coltrane's most well-known performance and ascent to international notoriety. Rubeus Hagrid was his role in the J.K. 2001 saw the film adaptation of Rowling's book. The beloved Rowling book series Harry Potter.
Coltrane portrayed Hagrid, the charming half-giant with a golden heart, in a way that appealed to viewers of all ages. Hagrid came to life the moment he first appeared on screen because to his dominating appearance, distinctive accent, and sincere warmth, which wonderfully captured his unwavering commitment and eternal devotion to magical beings.
Over the course of the eight films, Coltrane's portrayal of Hagrid evolved, revealing a more complex and diverse persona. He skilfully handled Hagrid's difficulties and victories, guiding Harry Potter and his friends through perilous adventures, offering sage advice, and providing unwavering support.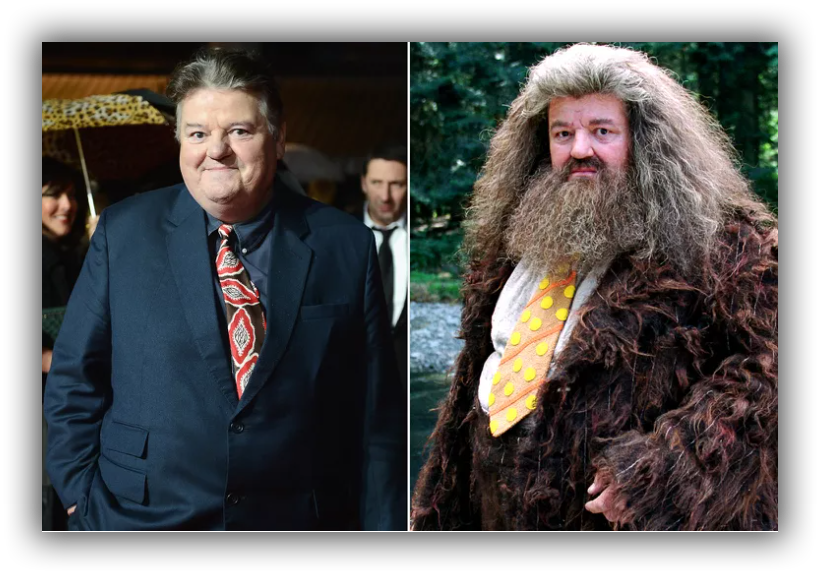 PHOTO SOURCE: IAN GAVAN/GETTY, WARNER BROTHERS/COURTESY EVERETT COLLECTION
Coltrane's interpretation of the part, which skilfully juggled the character's endearing charm and fragility, won him high praise. Coltrane's status as a recognizable figure in the Harry Potter universe was established by this.
After portraying Hagrid in both film and television, Coltrane went after other roles. He showed his versatility in films like "Ocean's Twelve" (2004) and "The Brothers Bloom" (2008), showcasing his ability to play a variety of roles with grace and complexity.
Every performance included Coltrane's exceptional talent, which captivated spectators with his presence and left a lasting impression. Despite his obvious success, Coltrane has always kept a grounded and modest personality.
Coltrane's commitment to altering the world is evidence of his real altruism and compassion. As long as people continue to cherish his outstanding performances, Robbie Coltrane's contributions to the performing world will undoubtedly endure.
Because of his contagious humor and commanding presence, he continues to have a particular place in the hearts of audiences. As he pursues new artistic endeavors, Coltrane will definitely continue to enchant and inspire future generations with his tremendous talent and devotion to his profession.
Robbie Coltrane:
The Initial Developments

Coltrane's talent and dedication to his work drew the attention of industry experts right on. In the latter half of the 1970s, he made his film debut by landing parts in TV shows that would eventually serve as the cornerstone of his rapidly growing career.
His early roles in "The New Avengers" and "The Comic Strip Presents," to name two significant instances, gave early cues as to his promise and the alluring screen presence that would later become his hallmark.
However, Coltrane's collaboration with author and comedian John Byrne was what actually made him well-known. He was hired as the series' star in the middle of the 1980s and it followed the tumultuous journey of a fictional Scottish rock band called The Majestics as they embarked on their final tour.
In "Tutti Frutti," Coltrane portrayed The Majestics' flamboyant lead singer Danny McGlone. In this groundbreaking performance, which deftly blended comedy, drama, and song to create a fascinating, complex figure, his amazing flexibility as an actor was on full show.
In his portrayal of Danny McGlone, Coltrane did a superb job of conveying both the rock star's egotistical attitude and his frailties. He masterfully kept the audience's attention and controlled the screen with his alluring presence, drawing them into the band's turbulent world and their tangled personal lives.
Coltrane's performance in "Tutti Frutti" received high praise and was a turning point in his professional life. The critics praised his nuanced portrayal of Danny McGlone for its depth and honesty. Coltrane's participation in the series, which included many songs, demonstrated both his outstanding acting talent and musical brilliance...
He was able to play a variety of parts because to his special combination of charm, adaptability, and natural aptitude, displaying his capacity to appeal to viewers across all genres.
Coltrane continued to make vital contributions to television in the years that followed, giving outstanding performances in noteworthy projects like the criminal thriller series "Cracker" (1991-1996). For his portrayal of the eccentric criminal psychologist Fitz, he received three consecutive Best Actor BAFTA Awards.
Coltrane's ability to embrace Fitz's complex psyche and ferociously portray his inner demons further solidified his reputation as a powerful musician.
Coltrane's early professional triumphs provided as proof of his exceptional talent and dedication to his field throughout his whole career. Because of his collaborations with well-known authors and his adept management of many genres.
Robbie Coltrane:

Additional Achievements on the Small Screen
Coltrane persisted in breaking through on television thanks to his versatility and seductive charisma. In 1991, Coltrane took on the challenging role of the lead character in the critically acclaimed television series "Cracker," in which he played the eccentric criminal psychologist Fitz. He left a lasting mark on the television industry with his performance.
Coltrane's portrayal of Fitz was a standout example of charisma, vigor, and vulnerability combined. His portrayal of the complex character captivated viewers because it showed off his capacity to examine Fitz's broken psyche's various levels with exceptional depth and honesty. Thanks to Coltrane's riveting performance, which also absorbed viewers in the psychological drama being played out on screen, viewers were able to identify with Fitz on a deep level.
Coltrane's performance in "Cracker" was praised highly, and his exceptional musicianship was acknowledged. While "Cracker" demonstrated Coltrane's dramatic aptitude, it also served as a platform for his comedic skill. He made memorable cameos in popular comedies like "Have I Got News for You" and "Blackadder Goes Forth," which allowed him to showcase his versatility and sense of humor while showcasing yet another aspect of his talent.
Coltrane played Captain Kevin Darling, a rival officer to the film's title character Blackadder, in "Blackadder Goes Forth," and his outrageous sense of humor and personality came through. He also garnered praise for his performance, which gave the play a lot of liveliness, and for his seamless switch between tragic and humorous parts.
Coltrane's charm and wit also made him the ideal choice for panel discussions on shows like "Have I Got News for You," where both the panelists and viewers enjoyed his contagious laugh and sharp wit. His appearance on these shows enhanced his standing as one of Britain's most proficient performers, able to deliver stirring performances in a range of genres.
Coltrane's work in both drama and comedy showcased his exceptional acting talent. He possessed a range that few actors can match, whether he was delving into the complexities of a complex psychological drama or just jokingly making jokes. Audiences were captivated by his ability to portray characters with such depth and delicacy, making each role he performed genuinely memorable.
Robbie Coltrane:

Hagrid -The Role of a Lifetime in Harry Potter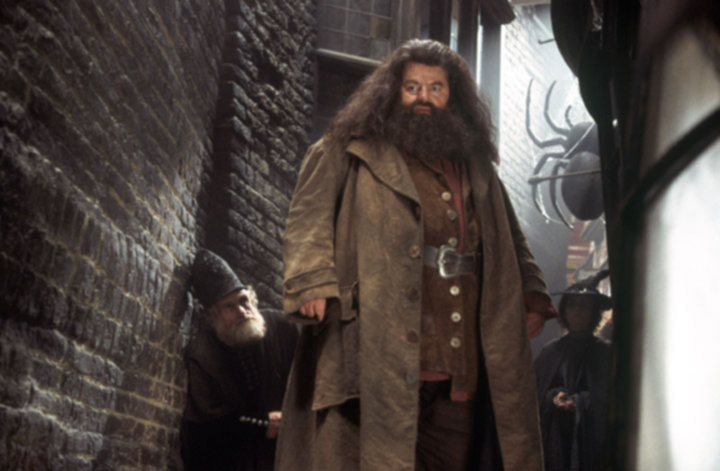 Coltrane's portrayal as Hagrid in the Harry Potter film series marked a turning point in his career. J.K. brought Coltrane. Rubeus Hagrid, the charming half-giant groundskeeper of Hogwarts, was brought to life by Rowling. The beloved figure created by Rowling, who greatly aided in the success of the franchise, was revered by countless fans.
Due to Hagrid's unique size and larger-than-life personality, it was difficult to adapt him to the big screen. Hagrid was given the perfect balance of warmth, charisma, and vulnerability when Coltrane took over.
He immediately captured viewers' attention with his dominating appearance, complete with wild hair, a beard, and dazzling eyes, and he brought Hagrid's character to life in an unforgettable way.
Coltrane portrayed Hagrid with conviction and authenticity. He accepted Hagrid's eccentricities, immersed himself in his environment, and portrayed him with genuine love and compassion.
The actor's strong voice and boisterous laughter gave the character depth and charm, and Hagrid immediately became a favorite among fans of all ages.
Throughout the eight-film series, Coltrane skilfully guided Hagrid's growth, revealing the character's complexities and frailties. Coltrane's performance was highlighted by Hagrid's unwavering devotion to and affection for magical creatures, but he also brought attention to Hagrid's own worries, heartbreaks, and challenges.
Hagrid was portrayed by Coltrane with warmth and emotional depth, allowing viewers to connect with the character deeply at both his successful and heartbreaking setbacks.
Coltrane gave a portrayal of Hagrid that went beyond just surface-level conduct, demonstrating the character's growth and transformation during the course of the series. After serving as the cherished ally and protector of Harry and his companions, Hagrid faced personal struggles and learned to accept himself.
Thanks to Coltrane's superb treatment of these intricacies, Hagrid remained a fully realized and fascinating character throughout the trilogy.
The way Coltrane played Hagrid changed everything about the Harry Potter film series. Coltrane maintained relationships with fans in addition to the movies because of his dedication to Hagrid and the Harry Potter universe.
In addition to being well renowned for his graciousness and real respect of the vast fan base for the franchise, he accepted the role of Hagrid as a prized part of his career. The impact of Coltrane's portrayal of Hagrid beyond simple enjoyment. Hagrid gained notoriety in the wizarding community of Harry Potter as a representative of friendliness, acceptance, and kindness.
His portrayal of the charming giant is still a testament to his wide range as an actor, as he skilfully transitioned from tragic roles to take on a role that required a unique fusion of warmth, hardness, and sensitivity.
After he quit playing Hagrid, Coltrane's career took off, and he delivered standout performances in both film and television. Coltrane's remarkable talent has garnered significant recognition throughout his career.
Being able to offer characters nuance, humanity, and truth has been a defining aspect of Robbie Coltrane's growth as an actor. He has consistently given riveting performances that have connected with audiences all around the globe, starting with his early television successes and continuing with his legendary portrayal of Hagrid.
Coltrane's depiction not only cements his own legacy as a versatile and exceptionally talented actor but also serves as a timeless testament to the profound influence of storytelling and the indelible impression left by iconic characters brought to life by exceptional performers like Robbie Coltrane.
His contribution continues to inspire aspiring actors and viewers alike, showcasing the enduring power of his craft for generations to come.
Robbie Coltrane:
Sad Sidenote

Reports indicate that Robbie Coltrane's cause of death has been revealed. Multiple publications, including the Daily Mail, TMZ, and the Daily Mirror, report that Robbie Coltrane's death certificate attributes his demise to multiple organ failure.
The renowned Harry Potter star, who died at the age of 72 on October 14, had cardiac blockages, sepsis, and a lower respiratory infection, as indicated by these media sources. Furthermore, the actor's death certificate reveals a prior diagnosis of type 2 diabetes.
Source:  https://people.com/movies/robbie-coltrane-died-of-multiple-organ-failure-harry-potter-actor/