Horace Slughorn:
The enigmatic potions instructor at Hogwarts School of Witchcraft and Wizardry

Who stands out above many in the famous halls of Hogwarts School of Witchcraft and Wizardry, where many notable people have left their enduring imprints?
Horace Slughorn, that's who!
And I'll tell you for why! Because the enigmatic Slughorn, aka the Potions Master, has a huge impact on the lives of several young witches and wizards.
This article by "The-Eldest-Wand" examines Horace Slughorn's unusual life, his historical accomplishments, and the circumstances that led to his significant influence on the Wizarding World.
Horace Slughorn was born on a fall night in the first decade of the 20th century and became famous straight immediately. Slughorn was raised in the wizarding realm thanks to his family's strong ties to magical society. He was admitted to Hogwarts School of Witchcraft and Wizardry as soon as it was discovered that he was skilled at crafting potions. His life, and the direction he finally went in, were significantly influenced by Slytherin.
Slughorn excelled in the classroom at Hogwarts and possessed a never-ending need for information. He possessed a great aptitude for concocting potions, which immediately won the respect of his instructors. Slughorn developed his vast network of contacts at this period, a skill that would later be helpful to him. He distinguishes himself from his contemporaries by being lovable and having a knack for luring powerful people who are intelligent and strong.
Slughorn joined the Ministry of Magic after graduation and rose quickly through the ranks thanks to his extraordinary abilities and people skills. Slughorn returned to his old school to take up the post as potions lecturer, but Hogwarts' allure was too strong to ignore. He really thrived in this position and had a lasting impact on the students he taught.
Horace Slughorn: The Motivator
Slughorn had a special talent for motivating his pupils to master the craft of concocting potions. He was noted for his unusual teaching techniques. He thought that in the long run, he and his pupils would benefit from cultivating ties with brilliant people. The most talented and aspiring Hogwarts students might join the "Slug Club," an elite club overseen by Slughorn. He thought that by creating this organization, he would be able to demonstrate the skills of his selected protégés and make sure they had the chances they deserved.
Slughorn was passionate about the art of making potions, but he also had a tremendous knack for tracking down uncommon and priceless components. He was well recognized for possessing an in-depth knowledge of potion formulae and was known to often astound his pupils with sophisticated combinations. His knowledge and propensity for networking made him a great resource for aspiring potion makers.
There is no doubting the influence Slughorn had on his pupils' lives, despite the unconventionality of his teaching methods. He fostered their aspirations, offered direction, and built a network of gifted witches and wizards who would later achieve great things. Slughorn's impact extended beyond Hogwarts, as several of his former pupils attained high positions in the wizarding world.
Horace Slughorn: A Flawed Proffesor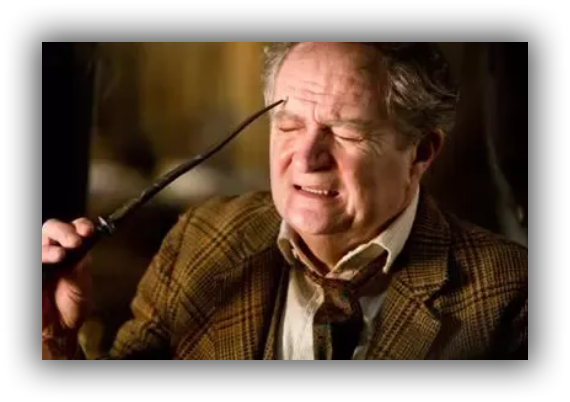 Slughorn was enigmatic, yet he also had his shortcomings. It has been said that his fixation with selecting exceptional people verges on elitism. His preference for pupils with connections and the exclusivity of the Slug Club may have hampered the growth of other talented people. Slughorn's failure to confront the more sinister aspects of the wizarding world during Voldemort's rise to power marred an otherwise brilliant career.
It's crucial to realize that these flaws do not lessen the significant impact Slughorn had on the lives of numerous students. It is difficult to argue his commitment to developing talent and providing opportunity, and many people credit his mentoring for their success.
Horace Slughorn: Driven by Fear!
I fervently contend that Slughorn was eventually motivated more by survival instincts and dread of Voldemort (and his Dark Power) than by malice. Indeed, even the most morally upright people may become corrupted by fear. This is true even though his choice to wipe his own memories and go into hiding was obviously cowardly. Slughorn ultimately repented for his deeds, made up for them, and contributed to the cause of liberty and justice by fighting with Voldemort.
Slughorn had connections and sway in the Wizarding World that went beyond his guiding and instructing duties. He was able to obtain useful information and help those in need because to his wide network. His knowledge and cunning were evident in how he made use of his resources and connections.
In addition to his social skills, Slughorn possessed a great awareness of the potential and power of potions. It is hard to overstate how much he contributed to the art of potion-making, and his knowledge earned him recognition. The limits of the trade were clearly stretched by Slughorn's study and testing, which also produced new procedures and identified novel uses for some substances.
Slughorn's influence on the magical world persisted even after he left his post as Hogwarts' potions teacher. He was a successful author who wrote a number of authoritative books on preparing potions that contributed to his renown. Aspiring potion makers all over the globe still read and adore his works, which showcased his depth of knowledge and distinct points of view.
Horace Slughorn established a name for himself as an authority in networking and potion-making over time. Because of the accomplishments and contributions made by his former students in a variety of professions, his influence has persisted. The success of many well-known figures in the magical world, including distinguished scientists and formidable politicians, depends on Slughorn's direction and encouragement.
Finally, Horace Slughorn's mysterious manner and outstanding accomplishments have cemented his position in Hogwarts history. His influence on their life and encouragement of their aspirations will remain for many generations as the endearing potion instructor. Slughorn's commitment to developing talent and his knowledge of potions cemented his status as a well-known person in the Wizarding World despite his shortcomings and dubious decisions. Aspiring witches and wizards are always motivated and inspired by his legacy, which also serves as a constant reminder of the value of education and the relationships they could make along the way.
Read more on the Horace Slughorn character here...