Emma Watson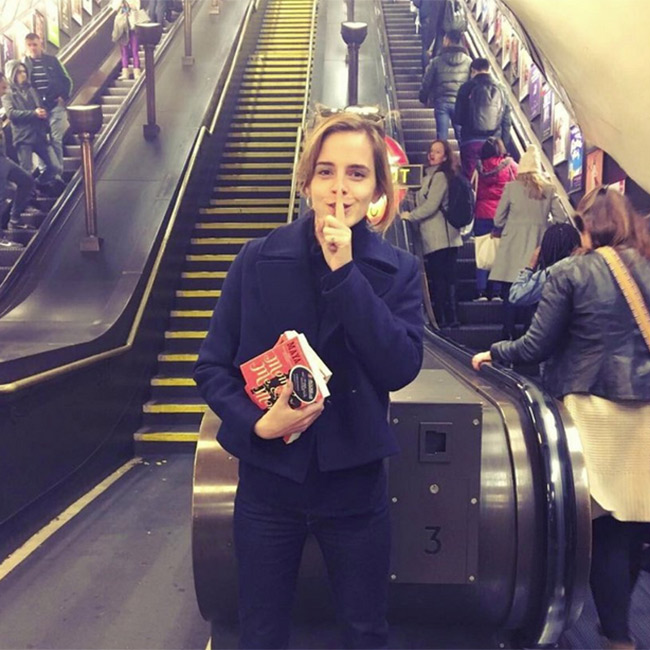 https://www.hellomagazine.com/film/gallery/2017060839628/emma-watson-most-hermione-granger-quotes-real-life/2/

Emma Watson - smart, sassy and sure of herself.
This young woman has grown throughout the Harry Potter series to become one of the most influential people on the planet, at least for the younger generation.
I must admit, when I first saw Ms Watson I wasn't sure if she'd have the necessary acting technique and where-with-all to carry off the part of Hermione.
That was just a general impression which wasn't very long lasting because she quickly put that to rest!

---
Don't forget - This site is about YOU! You can make your very own Harry Potter Story Page here...

Emma Watson Owlpost
And if you want to get great Harry Potter info and keep up with what we're doing enter your name and BEST email address below then just send the Owl on its way... 

Here's Emma getting very emotional at the Deathly Hallows 2 Premiere...

---
I know she would've had lots of help along the way, as all the Potter child actors would have, but in the end you've still got to do it.
You must come up with the performances that will portray the 'feel' that J.K. Rowling envisaged at the outset.
And that's another point - if Rowling hadn't been approving of Emma from the very start she would have quickly been shown the door.
That's not being unkind, it's just the practical nature of making such a phenomenal series - nothing is left to chance!
As you can imagine J.K. Rowling is VERY protective of her work and it is widely reported that Rowling supported Watson from the initial screen tests.
Lucky for us that she did because Harry Potter just wouldn't have been the same without the Emma Watson contribution.
Emma Watson Poster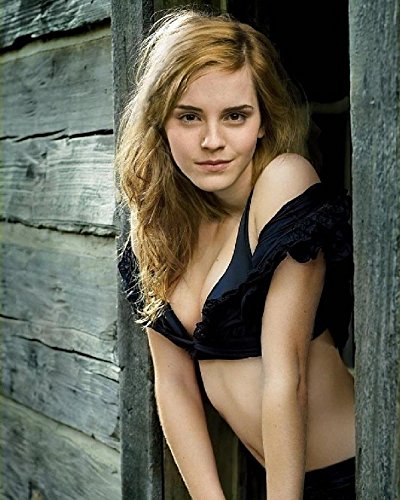 Her origins in acting began with performing in modest school plays.
Not exactly the full resume you'd be looking for in an actress to carry out such an important role as Hermione Granger!
Although she had training at the Stagecoach Theatre company, a "national network of part-time theatre schools" for children to "sing, dance and act", Watson had never acted professionally before the Harry Potter series began.
But she ended up managing it with ease...
Tick number 1 for Emma Watson!

Indeed, it was said of her performance in Harry Potter and the Philosopher's Stone (Sorceror's Stone in the U.S.A.) that she "stole the show" and this in the highest grossing film of 2001.
No small feat for an 11 year old with no real experience.
It has been same throughout the whole series where she has continued to receive praise for her efforts, although there are always detractors.
That's life I suppose.

If there is any doubt about Emma's acting ability then here's a list of the awards she has been either nominated for, or actually won, courtesy of http://en.wikipedia.org/wiki/Emma_Watson 

Tick number 2 for Emma Watson!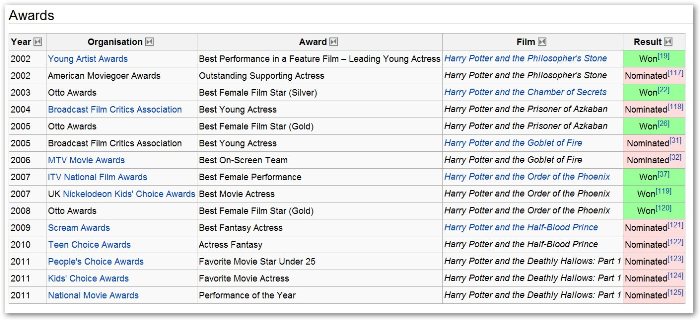 The one criteria you should apply, in my opinion, is to think of any other actress in the role and whether it makes sense or feels right.
I couldn't think of anyone who could fulfil that role where it would feel right except Emma. 
Perhaps it's because we're used to her but I expect it's what a whole lot of us think - she was born for the role!
How has the Harry Potter series affected her life?
Well, it's pretty obvious it's been all-encompassing but I think in a good way.
I'm not sure if we'll see her in many movie roles in the future, perhaps she'll go another way after her university days are over.
She has many options open to her, especially after the recent great pays days of The Deathly Hallows Part 1 & 2.
But you can see how level-headed Emma Watson is where she said about becoming a full-time actress versus school/university life...

"People can't understand why I don't want to (continue acting) but school life keeps me in touch with my friends. It keeps me in touch with reality."

For all the badly behaved, wannabe starlets I guess that's...

Tick number 3 for Emma Watson!!!

GAME OVER CRITICS!!! 

Sorry, I guess I was getting a little carried away but you know we Harry Potter fanatics get a little protective don't you! :))
Watch the splendid action of  Emma Watson in these trailers...
Read more about E.W. here...
Searches Related to Emma Watson