joy lovegood... my HP story
by Joy Lovegood
(Canada, ON)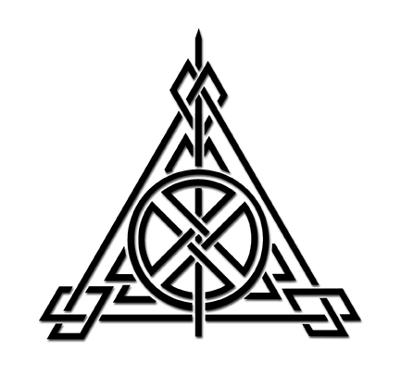 this is a drawing of my tattoo
Hey Potter heads,

I know I wont be the first one to say this but I am a giant Harry Potter fan!!! I am only 15, so obviously I didn't grow up with the series persay, but I am a fan at heart no matter what.

I do have to admit... and I am ashamed to say that when I first started to read the series... it did'nt seem that interesting, but that might have been because I was reading them in French (I couldnt speak english)

But once I got to the second book, it started to catch my attention and ever since then, I have been hooked!!!

Ever since then, I have read the books, watched all the movies, got a tattoo of the deathly hallows (and I cant wait to get more!!).

Also once I get a job, I'm gonna start turning my room into a... RAVENCLAW ROOM!!!!.. yes, I am a Ravenclaw, how about you guys?

Anyways, I have fallen in love with Harry Potter and I really hope it lasts for many years to come, because that would mean I love my first love, but instead of a boy, its a book... lollz

Although it does make sense since I do have crushes on some of the characters, mostly in GoB, like Ron and, mock me if you will... Neville, I'm sirius...

Anyways, I could go on for hours and hours, but I'm thinking you guys want to go check others so... see ya later guys!!!