How Harry Potter impacted My Life
by Chelsey Schlough
(USA)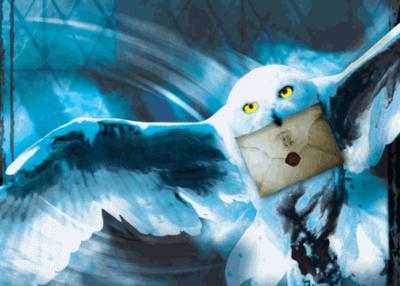 Harry Potter Fan Always
To say I'm a huge Harry Potter fan would be an understatement. I entered into this wonderful fandom not all that long ago and though I entered into Harry's world a bit late I am in no way less of a fan as those people who were fans from the very beginning.

My love of Harry Potter, which quickly turned into an obsession began when my cousin persuaded me to watch the films. I borrowed the first six films from him and instantly loved them.

Since then I now have seen all eight films and own them all. I have read the books as well and absolutely love them. I am working on getting my own copies of the books as I only borrowed them to read. Harry Potter has impacted my life so much. I have made so many friends through this fandom, friends I consider family.

When I have a rough day I go on Facebook and I host a quiz on the Harry Potter pages and groups I manage or I do some Harry Potter roleplay and I forget about the days events.

Harry Potter has impacted my life greatly and I will always be greateful to J.K Rowling for that. Harry Potter helped me meet some of the most amazing people I have ever met. It taught me lessons I won't forget.

I firmly believe that no matter how old I get I will always love Harry Potter and be obsessed with it. I will be a Harry Potter fan forever and always.
Join in and write your own page! It's easy to do. How? Simply click here to return to Harry Potter Story.