Harry potter's my life saver!
by Hamoonga Michelo
(Northren Ireand- Bangor-co down)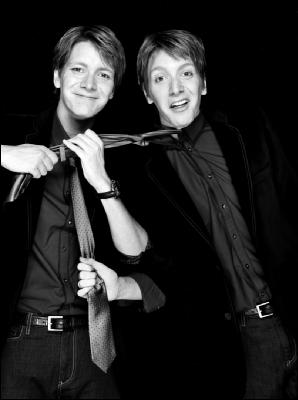 I was never much of a reader, but after I started going to secondary school I was getting racially bullied and I didn't have any friends to talk to so everyday when I came home I took my cd player out and listened to Harry Potter audio books. They made me laugh, sing and cry while there were problems at home.

My favorite characters would be everyone in the books but to be specific: FRED & GEORGE WEASLEY
(clears throat-sorry).

My FAVORITE book of all time would be the Prisoner of Azkaban because I have a huge crush on Sirius and Lupin (drools-sorry again)

Harry Potter changed my view on reading because it now helps me to relax and gave me an A-A* in my English GCSE (not sure what I have yet though I know I have an A).

The books have brought me closer to my family because I came to realise that life is too short for being moody. It's there to have fun and live life! The series has definitely helped me in troubled times and good times.

How I am going to miss the Harry Potter books, though I will always read them :)

GOD BLESS J.K ROWLING!